Basford, Laura
BACK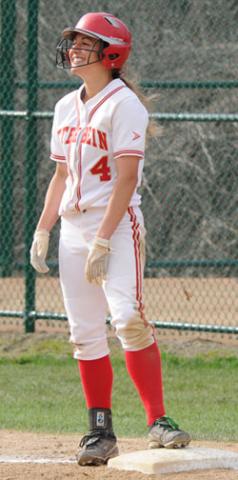 Laura Basford turned in one of the most decorated careers of any Otterbein softball player during her stretch from 2011-14.
A speedy centerfielder, Basford broke 19 school records throughout her time in a Cardinal uniform, which include all-time marks for most hits, games played, runs scored, doubles, triples, home runs, stolen bases, total bases, highest batting average and highest slugging percentage. She also set 10 new single-season records.
Basford helped lead the program to its first-ever Ohio Athletic Conference (OAC) Tournament appearance in 2012 as a sophomore, hitting a league-best .459 and scoring 46 runs. Otterbein went 2616 as a group that year, setting a new single-season mark for most wins.
She saved the best for last, however, overcoming an injury that cut her junior season short to turn in a very impressive senior season. Basford won her second OAC batting title that spring, posting a .504 batting average to rank inside the top-15 nationally in the category. She also led the conference with 39 runs scored and ranked top-20 in the country for most stolen bases (24) and on-base percentage (.545). Her efforts attracted OAC Player of the Year honors, becoming the first Cardinal to receive the accolade.
A three-time All-OAC and two-time All-Region selection, Basford finished off her career with two final exclamation points, earning first team Capital One Academic All-America status (middle childhood education) before landing on the National Fastpitch Coaches Association All-American second team.
She was the first Otterbein softball player to be named an All-American, and graduated as just the 11th athlete in school history to ever receive All-American honors for athletics and academics in the same year.