Clarridge, Casey
BACK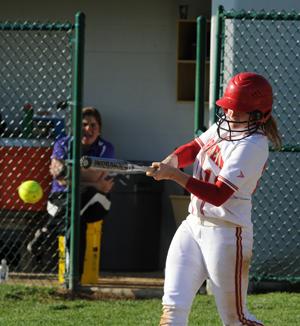 Casey Clarridge left Otterbein in 2012 as one of the best players to ever put on a Cardinal softball uniform. A two-time Capital One Academic All-America selection, Clarridge earned second-team NFCA All-Great Lakes Region and second-team All-Ohio Athletic Conference honors her senior season at Otterbein.
After enduring an 18-18 record as a freshman in 2009, Casey posted a .476 batting average the following year, but the team only posted a 7-29 record in 2010. Things began to look up in 2011 when the Cardinals improved by 16 wins with a 23-15 mark. Casey earned second-team Academic All-America honors and batted .456 to lead Otterbein to its best record since 2007.
The Cardinals reached new heights in Casey's senior season, posting a 26-16 record and making an appearance in the OAC Tournament for the first time in six years. The 26 wins was a program record and Casey was named a second-team All-OAC outfielder, wrapping up her Otterbein career with a .410 average in 2012 (59-for-144) to go along with 10 doubles, two triples, six homers, 32 RBI and 42 runs scored while starting every game in right field.
Casey finished her career with a six-home-run campaign to set the single-season record at Otterbein, and also finished with the second most total bases (91) and stolen bases (29), and the third most runs scored (42) and hits (59) in a single-season. She placed in the top-10 for doubles, slugging percentage, and RBI for a single-season at Otterbein as well.