Bates, Emily
BACK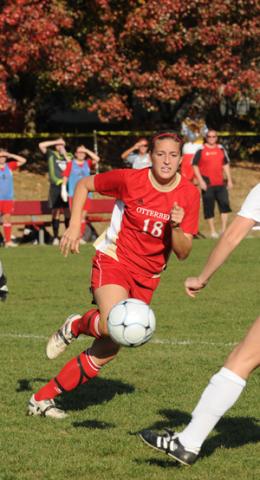 A Mathematics major, Emily Bates maintained a workmanlike approach both in the classroom and on the soccer field while at Otterbein.
Bates was a key player off the bench during her first two seasons, including the Final Four run in 2010. Bates was inserted into the starting lineup as a junior, where she finished second on the team in scoring and garnered Academic All-OAC and All-District honors.
A true team player, Bates shifted to the back line and started all but two games for the defensive unit as a senior. Her efforts helped the Cardinals rank second among OAC teams in goals allowed and goals against average. She again received academic all-conference and all-district recognition, and culminated her list of awards with a first team Academic All-America selection.
Bates held a perfect 4.0 grade-point average over her four years in Westerville while her teams went a combined 63-13-7.