Ailiff, Roger
BACK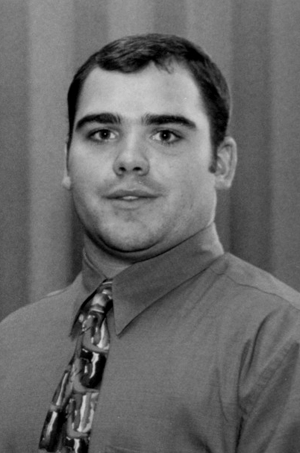 Roger Ailiff enjoyed a stellar career for the Otterbein football program during his four years in Westerville. A four-year starter and letterman at inside linebacker, Ailiff was a key contributor to a class that helped the program go from 2-8 in 1996 to 7-3 in 1999.

Ailiff developed into one of the premier linebackers in the Ohio Athletic Conference (OAC), earning first team All-OAC honors during his junior and senior seasons. In addition, he was named Otterbein's "Defensive Back of the Year" in 1997, 1998, and 1999.

A great example of attitude and work ethic, Roger made all the calls for the Cardinal defense on the field and was known as a dynamic run-stuffer. He contributed immediately by finishing second on the team in tackles (91) as a freshman, and led all Otterbein defenders with 93 stops as a sophomore.

He followed with an impressive 100 total tackles, 64 unassisted, during his junior season and once again led the team in tackles during the 7-3 season in 1999. Ailiff also recorded nine tackles for a loss that season en route to honorable mention All-American honors from D3football.com.