Streby, Ben
BACK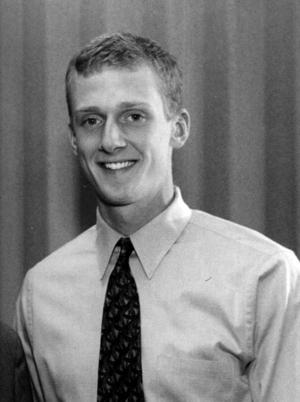 Ben Streby left Otterbein as one of the most prolific and productive wide receivers to come through the football program. A three-year starter and four-year letterman, Streby was part of a class that helped Otterbein go from 2-8 in 1996 to a 7-3 record in 1999.
Streby's production increased every season, going from just 139 receiving yards as a freshman to 573 and five touchdowns as a junior. However, few were prepared for what would entail during his senior season in 1999 when the Fredericktown native catapulted his way to All-American honors.
Teamed with All-American quarterback Matt D'Orazio, Streby busted onto the national stage by catching 69 balls for 1,203 yards and a staggering 19 touchdowns. The numbers were good enough to garner third team All-American honors from Football Gazette and honorable mention status from D3football.com.
Streby set multiple school records that fall that still stand today, including most receiving touchdowns in a game (5), most receiving touchdowns in a season (19), most points in a season (116), most receiving yards in a game (244), and most receiving yards in a season (1,203). He graduated as the school's all-time leader with 25 receiving touchdowns before the record was broken in 2002.