Vulgamore, Dave
BACK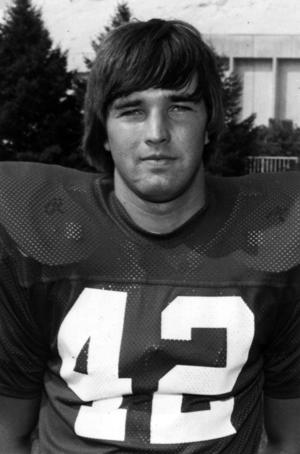 Dave Vulgamore's career established the Centerville native as one of the top defensive backs in Otterbein football history. He served as a four-year letterman and three-year starter at free safety for the Cardinals, eventually earning All-American honors.
Vulgamore emerged on the scene during his sophomore season in 1978 with five interceptions. In 1979, he received All-Ohio Athletic Conference (OAC) honors for his performance. He also served as the teams' punt returner and finished eighth in the OAC in punt-return average with 4.7 yards per try.
His career concluded by being selected an honorable mention Associated Press All-American in 1980. His four interceptions for the season also earned him All-OAC once again. At the time, his 11 career picks set a school record. Vulgamore also stayed busy in the spring, serving as a pitcher on the Otterbein baseball team.